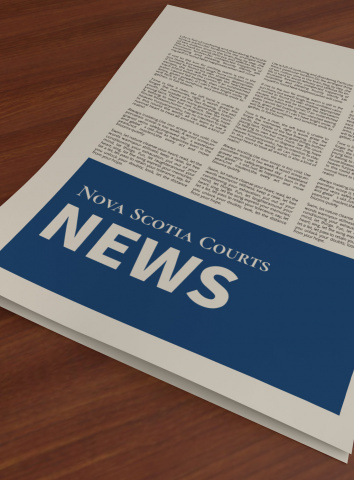 Provincial Court judges across the province are welcoming a new colleague to the Bench. Angela Caseley, a federal prosecutor and strong supporter of Nova Scotia's wellness court programs, was appointed a judge of the Provincial Court earlier today.
"I know I speak for our entire Bench when I say that we are thrilled to have Ms. Caseley join our ranks," said The Hon. Pamela Williams, Chief Judge of the Provincial Court of Nova Scotia. "I have seen firsthand through our work together on the Wellness Court Programs Steering Committee the dedication, passion, and professionalism that Ms. Caseley brings into the courtroom and all aspects of her work. She will make a fine judge."
Today's appointment fills one of two vacancies on the Provincial Court. Another judge remains off on long-term leave. The appointment is effective immediately.
The Hon. Judge Angela Caseley
Judge Angela Caseley is a graduate of Dalhousie Law School. She was called to the Bar in British Columbia in 1993 and in Nova Scotia in 1999.
She began her legal career as a defence lawyer before joining the British Columbia Prosecution Service. She returned to Nova Scotia in 1999, joining Beveridge, Lambert and Duncan, where she practised criminal defence, administrative law and civil litigation.
In 2000, Judge Caseley joined the Public Prosecution Service of Canada (PPSC), where she remained until her appointment to the Bench. Her career as a federal prosecutor focused primarily on organized crime and proceeds of crime cases, as well as helping establish wellness court programs throughout Nova Scotia. She is also a member of the province's Wellness Court Programs Steering Committee.
At the PPSC, Judge Caseley served as a senior counsel and team lead, and chaired the equity, diversity and inclusion committee. Outside the office, she has made significant contributions through volunteering with numerous community organizations.
There are now 18 female and nine male judges who preside full-time on the Provincial Court. There are also 14 judges who sit part-time.